NEWS
‣
RESTORING HONOR AND SELF-RESPECT
HONORING CULTURAL TRADITIONS ON INTERNATIONAL FRIENDSHIP DAY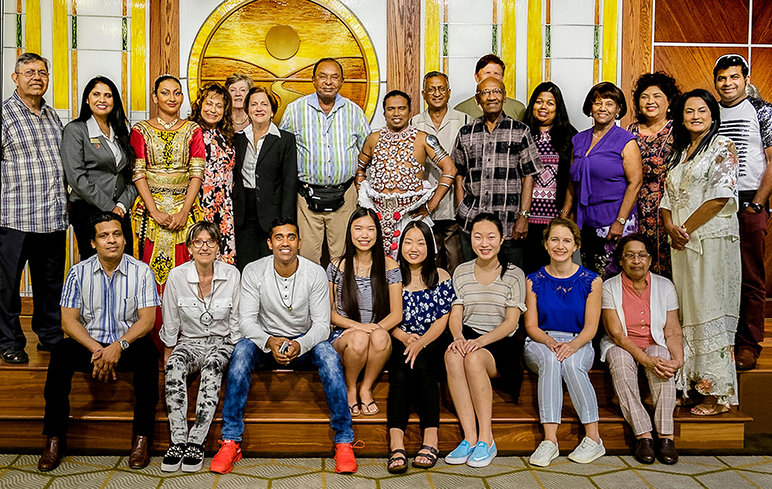 An International Friendship Day celebration organized by the Pasadena, California, chapter of The Way to Happiness Foundation featured the culture, food and traditions of Sri Lanka.
In celebration of the International Day of Friendship, The Way to Happiness chapter in Pasadena, California, wanted to honor their friends from the city's Sri Lankan community. They therefore held an International Food and Friendship Luncheon hosted by the Church of Scientology Pasadena, featuring Sri Lanka's unique heritage, including traditional food from both Sri Lanka and Nepal.
They were welcomed to the Church by our public affairs executive. In her opening, she explained that by simply giving a copy of The Way to Happiness to friends and associates, we can bring about a culture of friendliness, one person at a time, and create an impact on issues of prime importance to the community such as homelessness, crime, violence and racism.
The cultural affairs director of the Sri Lanka Foundation (SLF) introduced their program with a video showing the beauty of Sri Lanka and its cultural traditions. The audience was then treated to a dazzling performance by Sri Lankan dancers dressed in traditional costumes. The music was arranged by SLF's Performing Arts Center, which has the mission of bringing the 2,500-year history of Sri Lanka to life through traditional dancing and drumming.
"By simply giving a copy of The Way to Happiness to friends and associates, we can bring about a culture of friendliness, one person at a time."
The guest speaker for the event was Mr. Nandi Jasentuliyana, president emeritus of the International Institute of Space Law. He spoke of the importance of friendship and referred to The Way to Happiness precept 18, "Respect the Religious Beliefs of Others," which states, "Tolerance is a good cornerstone on which to build human relationships."
The International Day of Friendship, first proposed in 1958, was proclaimed by the UN General Assembly to inspire peace and build bridges by forging friendships amongst peoples, countries, cultures and individuals. It emphasizes activities that promote international understanding and respect for the diversity of different cultures.
---
FACTS
MISSING EDUCATION
Knowledge is power, but not all have access to needed education
263
MILLION
school-aged children worldwide are not attending school
57
MILLION
of those children don't go to school because there is no school in their area to attend
15 to 17
YEAR-OLDS
are four times more likely to not be in school than 6- to 11-year-olds
9
MILLION
girls in sub-Saharan Africa will never learn to read or write
35
PERCENT
of all out-of-school children of primary school age live in conflict-affected areas
---
RESTORE TRUST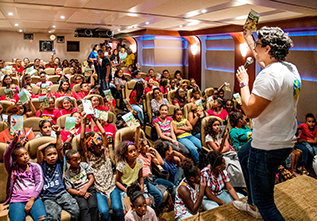 The Way to Happiness Foundation International works to reverse the moral decay of society by restoring trust and honesty through widespread distribution of the 21 precepts. Donations support production and distribution of The Way to Happiness booklet and curriculum material.
---