NEWS
‣
RESTORING HONOR AND SELF-RESPECT
DURBAN NEVER FELT SO CLEAN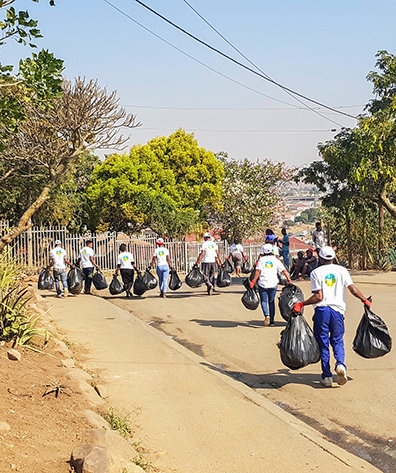 Durban's TWTH team brings to life precept 12 of The Way to Happiness.
South Africa's many activities with The Way to Happiness (TWTH) include the Take Care of the Environment Campaign in the oceanside city of Durban, based on precept 12 of TWTH, Safeguard and Improve Your Environment. Beyond the pretty beaches are the poorer neighborhoods, sometimes little more than makeshift towns. To start, Durban's team leader visited them with TWTH in hand, passed out the booklets and delivered training on precept 12.
Those who were trained then moved into action and brought the precept to life. Residents of the squatter camp of Umlazi were so proud of having cut down bushes and built a small, much-needed bridge, they took the initiative to provide photos of their work. "Ever since I joined The Way to Happiness," wrote one resident, "I see things in a different way. I now know who I am."
With this success, TWTH Durban followed the same pattern when they launched the program in Mayville. On their second visit, the team saw that the audience of those eager to learn TWTH had doubled. They then delivered in the Inanda Township, 24 km inland from Durban. After a series of lectures, residents took matters into their own hands and, armed with trash bags and cleaning tools, improved their own surroundings.
Similar programs ran in the Sweetwaters community and other surrounding areas—all designed to empower residents to create a brighter environment.
---
WE REALLY WANT TO

HEAR

FROM YOU
Educators and correction officials use The Way to Happiness to help inmates and at-risk youth lead more ethical, happier lives.
CHARACTER BUILDING EDUCATOR, NIGERIA
Through sharing and teaching the 21 precepts, they are able to apply these principles in their daily relationships. They now show respect and regard for one another and are teaching others how to respond to issues in life.
COMMUNITY EDUCATOR, SOUTH AFRICA
Those who do the training learn and realize for the first time the real meaning of happiness. As I personally learned, every time I worked with The Way to Happiness, I gained something new. These materials bring change and understanding.
CORRECTIONAL VOLUNTEER, OREGON, USA
The inmates doing the program now know that they can change their existing situation.
ALTERNATIVE AT-RISK TEACHER, WISCONSIN, USA
The Way to Happiness creates a sense of purpose, it gives someone the tools needed for this. It gives us something that is nondenominational that really gets the inmates thinking about their lives, how they react to various situations and how they can do it better.
COMMUNITY EDUCATOR, NEPAL
There has been great response to this program. They have been given the way to be happy, which is one of the biggest gifts one can get in this universe.
EDUCATOR, TEXAS, USA
This is a ray of sunshine for my offenders; it gives them hope in a place where positivity is not common. My offenders see that there is something more than just manipulation and pseudo-happiness. They come in the class with a better attitude and want to know if we're going to end the day with it, and of course I say yes.
---
FACTS
A LOOK AT CRIME
The Way to Happiness is a tool to reduce crime. These stats show the need:
40%
OF BURGLARIES
occur in the US; Italy, France, Germany and Australia account for another 26.33% of total burglaries internationally
$1.5
TRILLION
is predicted to be lost through cybercrime by the end of 2018
10.4
MILLION
inmates are held in penal institutions around the world
40
MILLION
children are subjected to abuse each year
262,147
HOMICIDES
were estimated to have occurred in one year internationally
---
RESTORE MORAL VALUES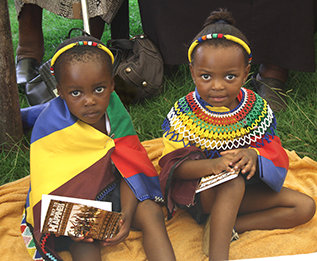 The Way to Happiness Foundation International works to reverse the moral decay of society by restoring trust and honesty through widespread distribution of the 21 precepts. Donations support production and distribution of The Way to Happiness booklet and curriculum material.
---