NEWS
‣
RESTORING HONOR AND SELF-RESPECT
IN THE CRADLE OF WESTERN CIVILIZATION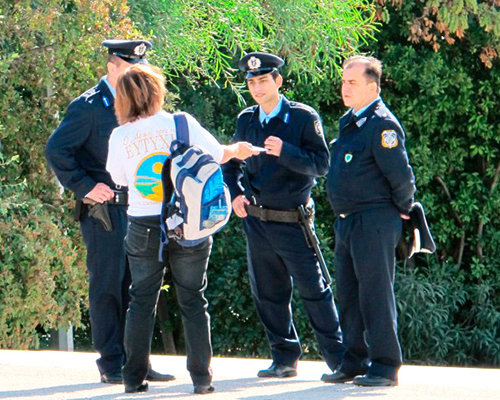 A Greek team places the legendary book in the hands of hundreds of thousands.
Since 2012, The Way to Happiness Greece has been on a mission to create a brighter future for their country. The group has distributed more than 420,000 booklets, involving 260 shops in passing it out to their customers, and mailing 3,600 The Way to Happiness DVDs to police, government officials, nonprofit leaders and others.
One volunteer, in passing out the booklets on the streets of Athens, tells those she meets that the book is to give them back their smiles. She says it works every time; they smile instantly and begin reading The Way to Happiness.
After the massive distribution effort, The Way to Happiness could be found all over Greece. Members of the team tell of strangers they encounter reading The Way to Happiness on train rides home, dog-earing pages intently and absorbing the precepts with expressions of alternating thoughtfulness and delight.
One Police Commander who received The Way to Happiness said he wanted to present the book to all his officers, and said it was an honor to connect with such a positive movement. Another called the team to say he planned to give copies as a gift to children in his neighborhood during Christmas.
While touching many on an individual basis, the team made a national impact as well, with robberies, theft and homicide all dropping date coincident to their massive distribution of The Way to Happiness across Greece.
---
WE

really

WANT TO HEAR FROM YOU
Educators and NGO representatives get their free TWTH Educator's Resource Kits and lay out why they want to teach these values:
EDUCATOR, PHILIPPINES
One of my passions is to reach out to as many families as I can and strengthen values systems, resiliency and mental health. I join socio-civic, school and parish based organizations to give talks and training to children, youth and parents. I also train teachers, and parish and local government volunteers.
EDUCATOR, UTAH
I would like my students to see positive messages and build happiness away from digital media.
MINISTER, ARKANSAS
I can use these materials to help men and women who have been affected by incarceration build better lives between themselves and the community.
EDUCATOR, KAZAKHSTAN
I would like to integrate this important and challenging content into my English classes, so that students could develop linguistic skills using relevant topics that can make a change in their lives.
EDUCATOR, ARGENTINA
More or less 8 months ago I ordered the Educator's Resource Kit in English. I am using it, as I am an English teacher. But a few months ago I started giving small workshops to students in other schools who do not yet know sufficient English to study these materials. May I please have a kit in Spanish? They need this valuable information.
EDUCATOR, LOUISIANA
I want to encourage teachers and students to change how they think, and implement changes using ideas from this kit.
---
YOUR HELP IS NEEDED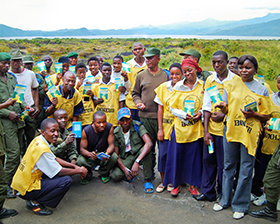 The Way to Happiness Foundation International works to reverse the moral decay of society by restoring trust and honesty through widespread distribution of the 21 precepts. Donations support production and distribution of The Way to Happiness booklet and curriculum material.
---