The Way to Happiness
CHANGING THE WORLD ONE PERSON AT A TIME
The profound impact of The Way to Happiness is evidenced by change for the better in the lives of individuals that in turn pervades whole communities and societies, as in these examples.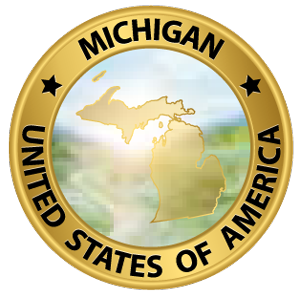 High school principal, Michigan: "We have decreased violence in the school by 80% over the school year. We have also decreased disrespectful attitudes toward teachers and vulgar language. Kids are now more apt to sit down, calm down, think about what they do and set a good example. It is a 100% improvement."
Executive training officer, California: "We frequently refer our employees to the book to help them work out personal problems. Frankly, this book is a contributing factor to our success"
Teacher, Quito, Ecuador: "This program offers the reward of helping my students become better and improve their lives. While before the lecture they are pretty hostile, insolent and bored, 99% of the time they end up very happy, willing, grateful and with a new desire to live with their fellows."
Inmate, New York State prison: "When I first started this course, I didn't feel it would get to the layers of my problems and everyday drama or situations I was dealing with, but that quickly changed. It didn't just peel back the layers inside of me, but it helped me shed the mask I was so tired of wearing each day. I look at my life and people much differently. My survival as well as others' is important… . I now make better decisions and act from the understanding I have gained from doing this course. I definitely recommend that others get on board to a new start."
Education official, Palestinian Authority: "One million copies of The Way to Happiness were distributed in Palestine and Israel. It is making a big difference. It can play the role of rehabilitating both peoples."
"KIDS ARE NOW MORE APT TO SIT DOWN, CALM DOWN, THINK ABOUT WHAT THEY DO AND SET A GOOD EXAMPLE. IT IS A 100% IMPROVEMENT."
---
112 MILLION BOOKLETS
112 Languages
Because The Way to Happiness is for everyone, it is translated in 112 languages, including those spoken by relatively few people including: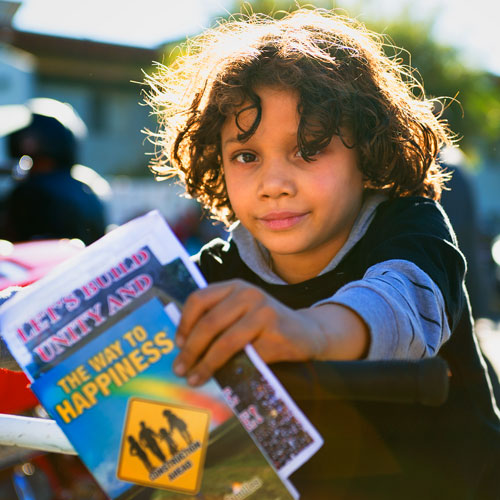 Haitian Creole
With French, it is one of Haiti's two official languages, spoken by 12 million people.

Maori
Along with English, it is a New Zealand official language spoken by 23.7% (160,000) of the Maori population.
Tetum
With Portuguese, it is an official language of Timor-Leste, spoken by 85% of the 1.1 million people.
---
HELPING OTHERS FIND THE WAY TO HAPPINESS
The Way to Happiness Foundation International works to reverse the moral decay of society by restoring trust and honesty through widespread distribution of the 21 precepts. Donations support production and distribution of The Way to Happiness booklet and curriculum material.
---